Regular price
Sale price
$43.20 AUD
Unit price
per
Sale
Sold out
Dishwashing brush with beech wooden handle, coconut fiber bristles and cotton rope.
Facilitates dishwashing
Allows deep and effective cleansing
Decreases execution time, allowing considerable water saving
Thanks to its shape and size, it protects hands from prolonged contact with water
Functional and essential, SCINTILLA is the tool that takes care of your crockery and your kitchen utensils, respecting the environment.
Share
View full details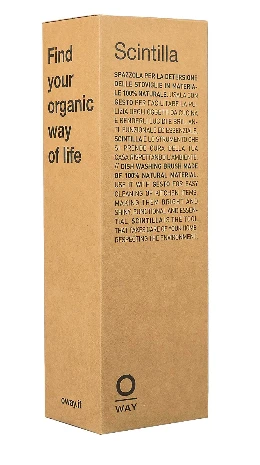 You may need a dispenser/pump!
We're Transitioning to Aluminium Lids.
This means some of our products are coming with pumps and others have already switched to Aluminium lids.

If you're already an Oway customer we encourage you to reuse the pumps you already have.
Alternatively, you can purchase a pump here.
Why Aluminium? Aluminium is elegant, natural, extremely protective and corrosion-resistant.
But most importantly Aluminium can be recycled an infinite amount of times.
Plastic can only be recycled up to three times.
This is a huge step forward in reducing waste!

Less pumps = Less plastic waste = A win for the planet
SHOP PUMPS